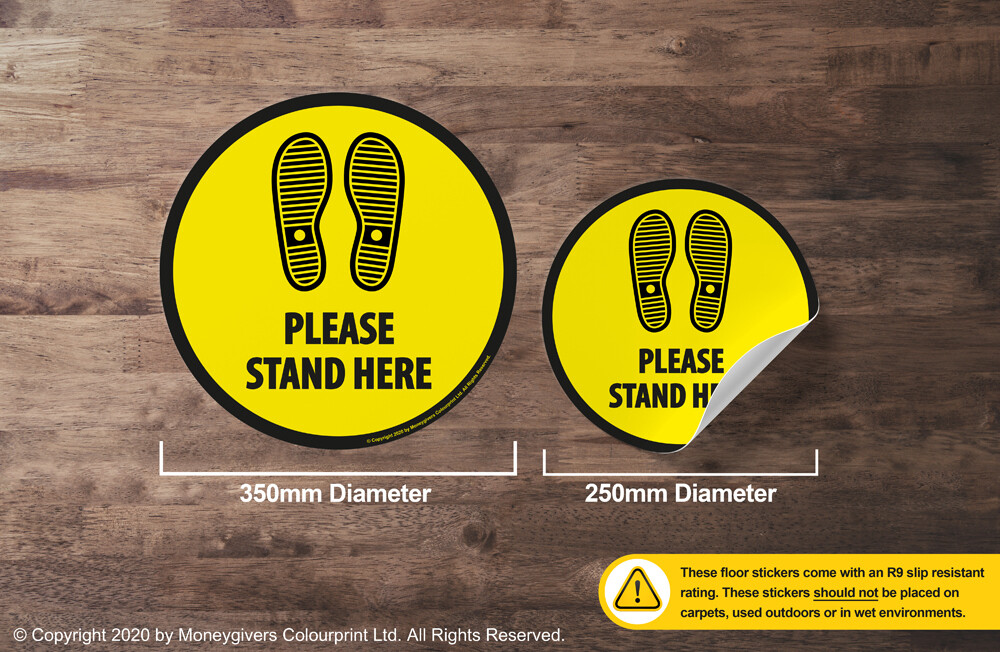 Please Stand Here (Floor Sticker)
SKU 00033
Product Details
Please Stand Here (Floor Sticker)
Politely request customers to stand in a particular place, with these handy floor stickers.
Please Note: These floor stickers come with an R9 slip resistant rating. These stickers should not be placed on carpets, used outdoors or in wet environments.

---
Sizes: Choose from 350mm diameter or 250mm diameter.
Material: R9 Slip Resistant Vinyl
Lifespan: We recommend you replace these stickers after three months of use.
Condition: New
Delivery: Dispatched within two working days.
Prices Exclude VAT where applicable.
Save this product for later